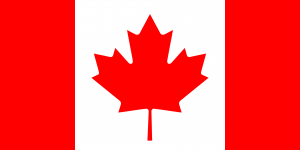 All visitors require a valid passport to enter Canada. The less expensive passport card (for land border crossings or sea ports-of-entry from the United States only) are also accepted. Visit www.cic.gc.ca/english/visit for the most up-to-date information concerning passport and visa regulations.
Citizens of certain countries and territories need a visa to visit or transit through Canada. The list of entry requirements by country is available at www.cic.gc.ca/english/visit/visas-all.asp
Guidelines for applying for a visa are available at www.cic.gc.ca/english/visit/visas.asp.
Please note that a letter of invitation signed by the event organization will be required when applying for a visa as mentioned here: www.cic.gc.ca/english/visit/letter.asp.
Canadian citizens or permanent residents of Canada or U.S citizens travelling with a valid Canadian passport or a permanent resident card or a U.S passport can use Automated Border Clearance (ABC) self-serve kiosks when they arrive at Montreal-Pierre Elliott Trudeau International Airport to avoid long lines. Visit www.cbsa-asfc.gc.ca/travel-voyage/abc-cfa-eng.html for more information.